Menard Canada is a specialty design-build geotechnical contractor with expertise in ground improvement. Menard Canada offers custom-tailored geotechnical solutions for supporting new construction across a wide range of industries. For over 50-years, Menard Canada has effectively combined creative design with innovative techniques, and offers practical and sustainable solutions that are
economically sound alternatives to deep foundations.
Menard Canada is also part of the International Vinci group which is the largest construction holding in the world.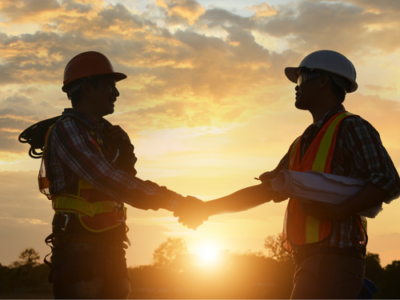 Job description
The Construction Superintendent is subject to following-up various sites at the same time and assist as required the Project Manager & Site Manager on projects.
In charge of site visits before mobilization

In charge of the order of materials, negotiate and finalize the purchase in advance

Ensure the deployment of the workers staff where needed

Run jobsites – complete daily safety program, work with Menard operators and main contractor to complete scope of job in timely manner

In charge of the direct management of the Site Managers and Operators on site

In charge of the equipment selection with the Yard Manager, the PM and the Operation Manager. In charge of the transport between Jobsites and to the Yard
Ensure all HSE requirements are respected according to risk assessment and safety manual and comply with WorkSafe BC regulation

Attend project safety orientation and make sure all staff and visitors have followed the orientation prior to access the site

With the help of the safety officer, establish a site hazard analysis prior to start of the works

Carry out a safety toolbox with site staff on weekly basis

Report accidents to HSE officer and supervisor
Be present on-site during mobilization to ensure a good start of the project as well as during production and de-mobilization of the site

Ensure efficient relationships with suppliers

Coordinate preventive maintenance and any site repairs, as needed, with the Site Manager and Yard manager

Provide site feedback on the equipment performance and potential issues to the Yard Manager and Operations Manager to help in the strategic investment

Carry out regular inventories (spare parts, spare tooling, etc.) and site consumables with the Yard Manager to anticipate needs to refurbish the Yard stocks

Support with Site Manager duties, as needed, during vacation periods. Participate in the training of the field skills of the Site Managers

Prepare the next jobsites
Qualifications
Demonstrated leadership skills

Continuous improvement attitude

Well-developed critical thinking skills and mental agility

Ability to read and understand drawings/specifications

Ability to meet tight deadlines and schedules while maintaining safety and profitability

Previous experience working in Union environment a benefit

Excellent verbal and written communication skills

Ability to 'think on your feet' and make quick decisions that allows the safe and profitable advancement of projects

Strong analytical and problem-solving skills

Working knowledge of construction tools and equipment

Team player with a positive 'can do' attitude
Education and Languages
5+ years experience as Site Supervisor

Proven working experience in Ground Improvement or at a management level

Excellent verbal and written command of English