Menard Canada is the Canadian leader Contracting Company specialized in Ground Improvement. Menard Canada introduced a lot of different technique to the industry: Dynamic Compaction, Vibro-densification, wick drains and more recently Controlled Modulus Columns and Soil Mixing. The Menard Canada has offices throughout Canada.
Menard Canada is also part of the International Vinci group which is the largest construction holding in the world.
The Site Supervisor reports to the Construction Superintendent.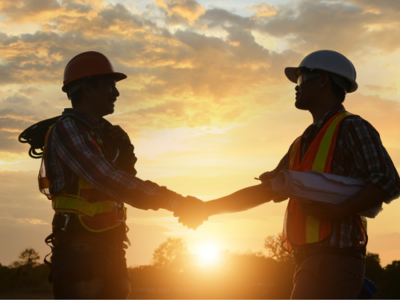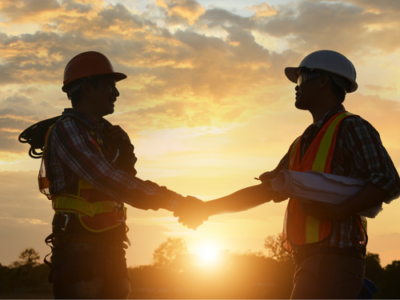 Located in Uxbridge and/or Toronto and/or Hamilton, Ontario 
Job description
Ensure all HSE requirements are respected according to risk assessment and safety manual and comply with Ontario Occupational Health and Safety Act regulations

Attend project Safety Orientation and make sure all staff and visitors have followed the Orientation prior to access the site

With the help of the safety officer, establish a Site Hazard Analysis prior to start of the works

Carry out daily pre-start meetings and weekly toolbox talks with site staff

Report accidents to HSE officer and supervisor
The Site Supervisor is subject to following-up a specific site

Assist the Construction Superintendent to coordinate the mobilization/demobilization of staff and equipment for the project

Carry out inspections to verify compliance of working platform, access and egress, and lay down area

Maintain updated inventory of equipment at site and container parts / tools
Communicate with the Construction Superintendent to address specific requirements on projects

Make sure workers are safely committed to their tasks

In charge of ensuring the delivery of the materials on site

In charge of the daily check of the equipment (safety, maintenance)

Supervise foundation works (Soil Improvement, Testing, Earthmoving works)

Perform relevant survey (benchmarks, platform level…) and setting out as per project requirement

Coordinate and supervise production teams

Record and report hour meter and maintenance of equipment

Control and report on work progress, deliveries, timesheet as required

Ensure quality of the work in compliance with quality control program

Use of Apps for communication and reporting

Prepare Lessons Learned after the projects completion to share and review with the Operations team
Qualifications
Demonstrated leadership skills

Continuous improvement attitude

Well developed critical thinking skills and mental agility

Ability to read and understand drawings/specifications

Ability to meet tight deadlines and schedules while maintaining safety and profitability

Excellent verbal and written communication skills

Ability to 'think on your feet' and make quick decisions that allows the safe and profitable advancement of projects

Strong analytical and problem solving skills

Working knowledge of construction tools and equipment

Ability to use GPS and survey is a positive

Basic knowledge of MS Office

Team player with a positive 'can do' attitude

Professional behaviour and attitude
Skills
Bachelor of Science in Civil Engineering or other relevant

Proven working experience in construction, Ground Improvement, or at a management level

Excellent verbal and written command of English